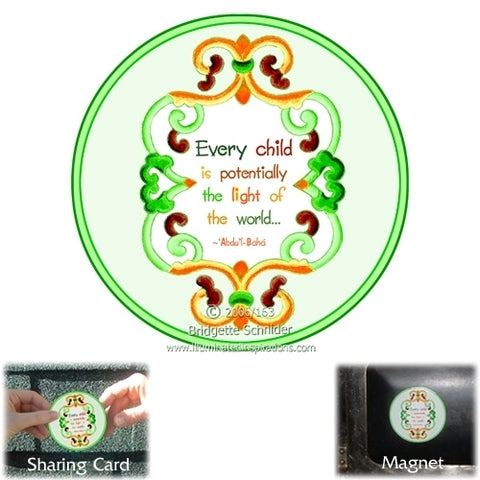 Illuminated Inspirations
Children
Delightful for parents, guardians, children's class teachers, children themselves, social workers, day care centers, schools, children's rooms, Children's Day events…The magnets are perfect for showing of kids' artwork on the refrigerator.
Sharing Cards – Easy to take along and fun to give away!
Magnets – Fun to give and inspiring on display!
Prints – Illuminate a whole room!
Our recycled items of 100% post consumer fiber have a matte finish making it possible for you to write on their reverse sides. All other items are on more durable pearl finish photo paper.
Please be sure to click "Update Cart" when making quantity changes in your shopping cart.
---
More from this collection