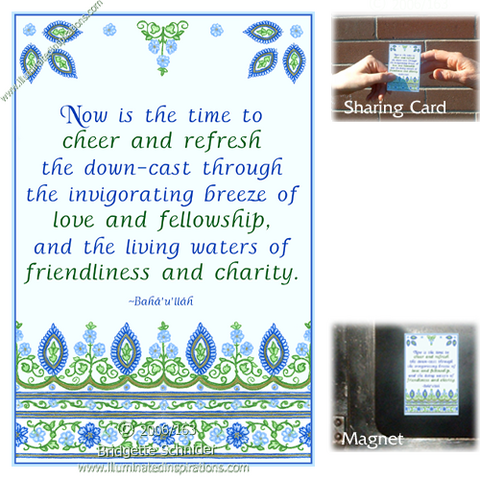 Illuminated Inspirations
Charity
Compliment and encourage social workers, aid and charity organizations, homeless shelters, comedians, friendship circles, home visits and personal action.
Works as a great anti-depressant and goes well displayed by clocks and calendars too!
Sharing Cards – Easy to carry and fun to give away!
Post Cards – Send an inspiration!
Magnets – Fun to give and inspiring on display!
Wall Prints – Illuminate a whole room!
Our recycled items of 100% post consumer fiber have a matte finish making it possible for you to write on their reverse sides. All other items are on more durable pearl finish photo paper.
Please be sure to click "Update Cart" when making quantity changes in your shopping cart.
---
More from this collection