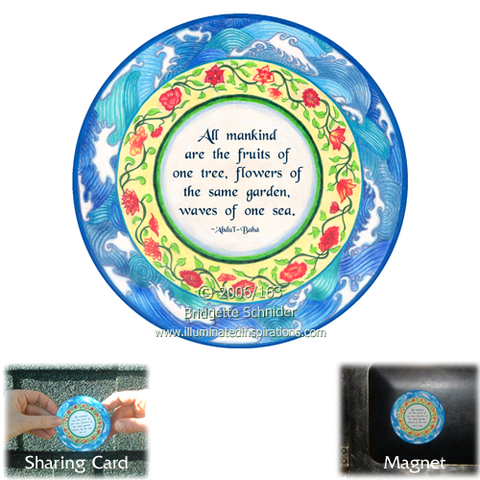 Illuminated Inspirations
One Sea
For unity building, diversity events, florists, gardeners, fruit vendors, orchard workers, sailors, marine biologists (why not?)...The design was inspired by a Chinese Ming Dynasty plate and goes nicely in dining rooms and kitchens…Fitting to place with tips at Chinese restaurants too!
Sharing Cards – Easy to take along and fun to give away!
Magnets – Fun to give and inspiring on display!
Wall Prints – Illuminate a whole room!
Our recycled items of 100% post consumer fiber have a matte finish making it possible for you to write on their reverse sides. All other items are on more durable pearl finish photo paper.
Please be sure to click "Update Cart" when making quantity changes in your shopping cart.
---
More from this collection